Liquid Health Products, Complete Multiple, 32 fl oz (946 ml)
Earn 5%

Loyalty Credit

?

Loyalty Program

- You earn loyalty credit for every order you place at iHerb!

- Loyalty credit is equal to 5% of the value of your order after discounts and credits applied, excluding shipping charges.

- Your loyalty credit will be applied towards your next order as soon as your current order has shipped.

- Your loyalty credits are valid for up to 90 days from the date of your last purchase.
Liquid Health Products, Complete Multiple, 32 fl oz (946 ml)
Expiration Date:

?

06/2019

Expiration Date

The length of time for the expiration date or "best used before" date depends on the type of product, as well as the brand.

Perishable items (such as flax oils or certain probiotics) generally have shorter expiration dates. Although our warehouse is fully air-conditioned, these more fragile items are put in cold storage (freezer or refrigeration unit) for maximum freshness.

Our receiving department does its best to verify and then enter the correct expiration dates for all incoming products. However, discrepancies do occur from time to time. This being said, the exceptionally high turnover at iHerb ensures that our inventory is among the freshest in the industry.

Shipping Weight:

?

5.71 lbs

Switch to Metric units

Product Code:

LHP-70032

UPC Code:

765462700324

Package Quantity: 32 fl oz
Dimensions:

3.6 x 3.6 x 8.3 in

,

3.4 lbs

Switch to Metric units
Combo Offer!
Order now and pay only

$5.00

for: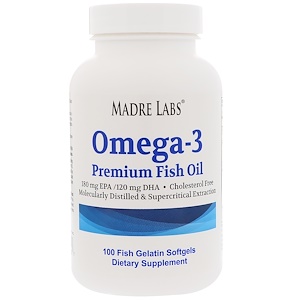 Save $2.00! Normal price: $7.00
Description
Dietary Supplement
Specially Formulated with PureWay-C
Contains Naturally Occurring Nutrients & Phytochemicals
Lyc-O-Mato - Tomato Lycopene Complex
NutraFlora
Activaloe
Optiberry
XanoMax
Fruits + Greens
100% Vegetarian
Suggested Use
Dosage Guidelines: 1 oz daily, may be taken with food.
Shake well. Some settling is normal. May be mixed with juice or water. Refrigerate after opening.
Other Ingredients
Purified water, vegetable glycerin USP, agave nectar (from agave cactus), blueberry juice, elderberry juice, natural flavoring, citric acid, potassium benzoate (to preserve freshness), potassium sorbate (to preserve freshness)
Contains no artificial coloring or flavoring; starch, salt, yeast, casein, milk or soy derivatives.
Warnings
As with all natural products, color and taste may vary.
Supplement Facts
Serving Size: 1 oz. (2 tablespoons)
Servings Per Container: 32
Per 1 oz Serving
Amount
%DV†
Calories
48
-
Total Carbohydrates
11 g
2%
Sugars
4 g
-
Fat
<1 g
<1%
Sodium
23 mg
<1%
Dietary Fiber
2 g
8%
Vitamin A (as retinyl palmitate)
5,000 IU
100.0%
Vitamin B1 (as thiamine)
1.5 mg
100.0%
Vitamin B2 (as riboflavin)
1.7 mg
100.0%
Vitamin B3 (as niacinamide)
20 mg
100.0%
Vitamin B5 (as d-calcium pantothenate)
10 mg
100.0%
Vitamin B6 (as pyridoxine Hcl)
2 mg
100.0%
Vitamin B12 (as methylcobalamin)
10 mcg
166.0%
Folic Acid
400 mcg
100.0%
Biotin
300 mcg
100.0%
Choline (bitartrate)
15 mg
*
Vitamin C (from PureWay-C proprietary formation of ascorbic acid USP combined with lipid metabolites (fatty acids) from vegetable waxes)
120 mg
200.0%
Vitamin D (as cholecalciferol)
400 IU
100.0%
Vitamin E (as d-alpha tocopherol acetate)
30 IU
100.0%
Calcium (plant source)
32 mg
3.0%
Magnesium (plant source)
5 mg
1.0%
Manganese (as manganese chelate)
1 mg
50.0%
Zinc (as zinc gluconate)
1 mg
7.0%
Chromium Polynicotinate
120 mcg
100%
Molybdenum (as sodium molybdenate)
75 mcg
100%
Borage (source of gamma linolenic, linoleic, oleic, stearic, and palmitic fatty acids)
25 mg
*
Proprietary Multi-Fiber Complex
Digestion Resistant Maltodextrin, NutraFlora ScFOS Prebiotic Blend
2000 mg
*
Optiberry Proprietary Blend
Proprietary Blend* Wild Blueberry Vaccinium Angustifolium (fruit) Extract, Strawberry Fragaria chiloensis (fruit) Powder, Cranberry Vaccinium macrocarpon (fruit) Powder, Wild Bilberry Vaccinium myrtillus (fruit) Extract, Elderberry Sambucus nigra (fruit) Extract and Raspberry Rubus idaeus (seed) Powder providing the anthocyanins, malvidin, cyanidin, delphinidin, and petunidin in biologically active ratios.
30 mg
*

Proprietary Blend
•Natrual Carotenoid Blend
Tomat-O-Red and Lyc-O-Mato (containing lycopene, beta-carotene, phytoene, phytofluene, from natural tomato extract), Marigold Petal Extract
•Super-Phyto Food Complex
Aloe Vera Juice (ActivAloe), Lithothamnion Calcareum, Cultivated Seaweed (laminaria digitata), Citrus Bioflavanoids, Fruits + Greens (extracts of: banana, kiwi, mango, pineapple, cranberry, cherry, raspberry, red pepper, plum, apricot, ginger, broccoli, spinach, kale, cabbage, orange, grapefruit, lemon, lime, green tea.) Bee Pollen (apis mellifica), Xanomax Mangosteen 6:1 extract (garcinia mangostana), Noni 4:1 Extract (morinda citrifolia) (fruit), Pomegranate 4:1 Extract (punica granatum), Pau d'arco (tabebuia impetiginosa), Spirulina (arthrospira platensis), Wheatgrass (triticum vulgare) (leaf), Olive Leaf Extract (olea europaea) (15% oleuropein), Irish Moss (chondrus crispus) (whole plant), Blue Green Algae (aphanizomenon flos-aquae), Horsetail Extract (equisetum arvense) (7% Silica) (aerial stems)
•Vision & Youth Complex
MSM (Methyl-sulfonylmethane) 99.9%, TMG (as betaine anhydrous), GreenGrown Glucosamine Hcl USP, Grape Seed Extract (vitis vinifera) (95% polyphenols), Rhodiola Rosea (3% rosavins / 1% salidrosides), Hyaluronic acid.
•Digestive Support Complex
Apple Pectin (malus domestica) (fruit), Parsley (petroselinum crispum) (aerial parts), Cinnamon (cinnamomum zeylanicum) (bark), Fenugreek (trigonella foenum-graecum) (seed)
•Organic Plant Digestive Enzyme Therapy
Bromelain
Amylase (starch liquefying and digesting)
Protease (protein solubizing)
Lipase (fat splitting)
Cellulase (digestion of cellulosic material)
Lactase (milk and dairy digesting)
•Circulatory Support Complex
Hawthorn Berry 4:1 Extract, Acai Berry (euterpe oleracea mart) 4:1 Extract, Horse Chestnut (aesculus hippocastanum) (seed), Red Korean Ginseng (radix panax C.A. meyer) (root), Gingko Biloba (24/6), Eleuthero (eleutherococcus senticosus) (0.8% eleutherosides), Coenzyme Q10 (as ubidicarenone), Garlic (allium sativum) (cloves).
•Liver Cleanse & Detox
Goji berry (lycium barbarum) extract, Suma (pfaffia paniculata), Alfalfa Extract (medicago sativa), Rose Hips (rosa canina), Alpha Lipoic Acid, Burdock Root (arctium minus).
Vegetarian Amino Acid Blend
Alanine, Arginine*, Aspartic Acid, Cystine, Glutamic Acid, Glycine, Histidine, Isoleucine*, Leucine*, Lysine*, Methionine*, Phenylalanine*, Proline, Serine, Threonine*, Tyrosine*, Valine*
Sea Vegetation Derived Trace Minerals
Antimony, Barium, Beryllium, Bismuth, Boron, Bromine, Cadmium, Calcium, Carbon, Cerium, Cesium, Chloride, Chromium, Cobalt, Copper, Dysprosium, Erbium, Europium, Fluoride, Gadolinium, Gallium, Germanium, Gold, Hafnium, Holmium, Indium, Iodine, Iridium, Iron, Lanthanum, Lithium, Lutetium, Magnesium, Manganese, Molybdenum, Neodymium, Nickel, Niobium, Osmium, Palladium, Phosphorous, Platinum, Potassium, Praseodymium, Rhenium, Rhodium, Rubidium, Ruthenium, Samarium, Scandium, Selenium, Silicon, Silver, Sodium, Strontium, Sulfur, Tantalum, Tellurium, Terbium, Thallium, Thorium, Thulium, Tin, Titanium, Tungsten, Vanadium, Ytterbium, Yttrium, Zinc, Zirconium

3590 mg
*
† Based on a 2000 calorie diet.
* Daily Value not established.
Top Positive Review
liquid health products, multiple
This is the best product ever. I have been taking it for over a year and just now discovered that iherb has it and for a more reasonable cost. Its taste is pretty good for vitamins and it doesnt have an after taste. Goes down so much better than a hand full of vitamins every morning.
9 people found this helpful
Top Positive Review
Verified Purchase
liquid health products, multiple
This is the best product ever. I have been taking it for over a year and just now discovered that iherb has it and for a more reasonable cost. Its taste is pretty good for vitamins and it doesnt have an after taste. Goes down so much better than a hand full of vitamins every morning.
Was this review helpful to you?
Thanks for your feedback!