Nature's Plus, Organic Ultra Juice Green Powder Stick Packs, 15 Stick Packs, 0.35 oz (10 g) Each
Shipping Saver
Shipping Saver items cost less to ship, so we can pass the savings along to you! This means that, when you add a Shipping Saver item to your cart, your shipping cost will decrease.
Earn 5%

Loyalty Credit

?

Loyalty Program

- You earn loyalty credit for every order you place at iHerb!

- Loyalty credit is equal to 5% of the value of your order after discounts and credits applied, excluding shipping charges.

- Your loyalty credit will be applied towards your next order as soon as your current order has shipped.

- Your loyalty credits are valid for up to 90 days from the date of your last purchase.
Nature's Plus, Organic Ultra Juice Green Powder Stick Packs, 15 Stick Packs, 0.35 oz (10 g) Each
Expiration Date:

?

02/2020

Expiration Date

The length of time for the expiration date or "best used before" date depends on the type of product, as well as the brand.

Perishable items (such as flax oils or certain probiotics) generally have shorter expiration dates. Although our warehouse is fully air-conditioned, these more fragile items are put in cold storage (freezer or refrigeration unit) for maximum freshness.

Our receiving department does its best to verify and then enter the correct expiration dates for all incoming products. However, discrepancies do occur from time to time. This being said, the exceptionally high turnover at iHerb ensures that our inventory is among the freshest in the industry.

Shipping Weight:

?

0.53 lbs

Switch to Metric units

Product Code:

NAP-97747

UPC Code:

097467977471

Package Quantity: 15 Stick Packs
Dimensions:

6.4 x 2.9 x 2.4 in

,

0.45 lbs

Switch to Metric units
Combo Offer!
Order now and pay only

$5.00

for: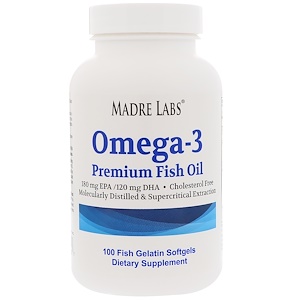 Save $2.00! Normal price: $7.00
Description
20 Green Foods Supercharged with Global Algae
Multinutrient Supplement
Non-GMO
Vegan
Orac Value 40,000
Gluten Free
Certified Organic - Grown From Whole Foods
Supplying More Total ORAC Activity than 18 Servings of Green Foods
Certified Organic by Ecocert ICO
Made from Over 20 Organic Green Foods!
USDA Organic
Yeast Free
Independently GMP Certified
Free From All Major Allergens (In FALCPA)
Nutritional Support for Free Radical Defense & Overall Well-Being.
Certified Organic Ultra Juice Green Powder is a Certified Organic green food concentrate, delivering the nutritional benefits of the world's most healthful green fruit and vegetable juices. These outstanding nutritional benefits feature a complete profile of protective phytonutrients naturally abundant in terrestrial and aquatic vegetables.
Ultra Juice Green Powder is power-packed with super-algae from around the world, featuring certified organic spirulina, dulse, Irish moss, nori, Canadian kelp, chlorella and Icelandic kelp!
Ultra Juice Green Powder provides more total ORAC antioxidant power than 18 servings of 20 fresh green foods.
Ultra Juice Green Powder supplies 14 essential vitamins and minerals, bioavailability-boosting enzymes and healthful probiotics for optimal well-being.
Ultra Juice Green dissolves easily in water or any drink. It makes a great addition to breakfast in your favorite smoothie or juice. Experience the raw power of certified organic green foods with Organic Ultra Juice Green.
Organic Ultra Juice Green Powder - The Next Wave of Organic Green Superfoods!
USDA Organic - USDA NOP Organic Certification guarantees the pure and wholesome status of this formula, made without synthetic/chemical pesticides and artificial fertilizers.
Certified Non-GMO - Independently tested and independently certified to be free from genetically modified materials and materials associated with GM organisms.
Gluten Free - Made without wheat, barley, or any gluten contributors, and independently assayed and verified to meet all gluten-free standards.
Yeast Free - Designed and produced without any yeast or yeast byproducts and therefore free from the many potential side effects of yeast.
Suggested Use
As a dietary supplement, once daily, add one stick pack of Certified Organic Ultra Juice Green Powder to 8 fl. oz. of water or juice and stir.
Other Ingredients
Free from artificial colors and preservatives. Free from the common allergens, yeast, wheat, soy and milk.
Do not contain: Titanium dioxide, talc, yeast, hexane and artificial: flavoring, sweeteners and preservatives.
Warnings
Store in a cool, dry place.
Keep out of reach of children.
Supplement Facts
Serving Size: 1 Stick Pack (10 grams)
Servings Per Container: 15
 
Amount Per Serving
% Daily Value*
Vitamin A (as beta carotene; spirulina§)
3048 IU
60%
Vitamin C (from Amla Berry [Emblica officinalis])פ
73 mg
120%
Vitamin E (as d-alpha tocopherol from Annatto extract [Bixa Orellana])פ
4.3 IU
14%
Thiamin (from Guava, Holy Basil [Ocimum sanctum] and Lemon extracts)פ
1.2 mg
80%
Riboflavin (from Guava, Holy Basil, and Lemon extracts)פ
0.85 mg
50%
Niacin (from Guava, Holy Basil and Lemon extracts)פ
6 mg
30%
Vitamin B6 (from Guava, Holy Basil and Lemon extracts)פ
1.2 mg
60%
Folate (from Lemon extract)פ
244 mcg
60%
Vitamin B12 (as methylcobalamin)
7.3 mcg
120%
Biotin (from Sesbania grandiflora extract)פ
6 mcg
2%
Pantothenic Acid (from Guava, Holy Basil and Lemon extracts)פ
1.8 mg
18%
Zinc (from Guava extract)פ
3 mg
20%
Copper (as citrate)
0.61 mg
30%
Manganese (as citrate)
1.6 mg
80%

Organic Ultra Juice Veg-Green Proprietary Blend
Certified Organic Cassava, Certified Organic Parsley, Certified Organic
Turmeric, Certified Organic Fenugreek, Certified Organic Dandelion Leaf,
Certified Organic Green Tea, Certified Organic Ginger Root, Certified Organic
Coriander, Certified Organic Oregano, Certified Organic Cinnamon, Certified
Organic Quinoa, Certified Organic Garlic, Certified Organic Flax Seed, Certified
Organic Cloves, Certified Organic Fennel Seed, Certified Organic Broccoli,
Certified Organic Spinach, Certified Organic Kale, Certified Organic Cabbage


5200 mg
†

Organic Ultra Juice Global Algae Proprietary Blend
Certified Organic Spirulina (Spirulina platensis), Certified Organic
Dulse (Palmaria palmata), Certified Organic Irish Moss (Chondrus crispus),
Certified Organic Nori (Porphyra umbilicalis), Certified Organic Canadian Kelp
(Laminaria digitata), Certified Organic Chlorella (Chlorella vulgaris) (cracked
cell), Certified Organic Icelandic Kelp (Ascophyllum nodosum)


3700 mg
†

Organic Ultra Juice Whole Food Nutrient Blend
Certified Organic Brown Rice, Certified Organic Guava, Certified
Organic Holy Basil, Certified Organic Lemon, Certified Organic Amla,
Certified Organic Annatto, Certified Organic Sesbania


610 mg
†

Organic Ultra Juice Proprietary Enzyme Blend
Certified Organic Pineapple and Certified Organic Papaya
(naturally supplying enzymes like bromelain and papain), Cellulase 500 CU,
Hemicellulase 225 HCU, Xylanase 500 XU, Bromelain 225,000 PU, Papain 200,000 PU


75 mg
†
Probiotic Bacterial Culture (Bifidobacterium breve)
1 billion cells***
†
†Daily Value (DV) not established. ***At time of manufacture. §Organic ◊Orgen Brand