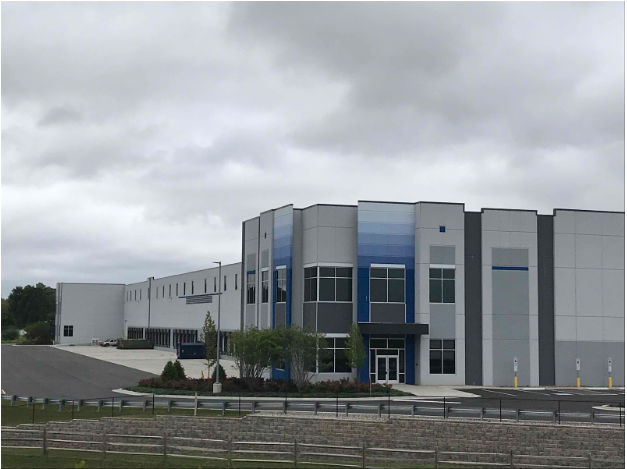 Pasadena, CA, October 2, 2018 – iHerb announces the opening of the company's fifth distribution center in early 2019. iHerb's fifth and newest distribution center is located in Easton, Pennsylvania and is the company's fourth distribution center on the East Coast of U.S. In addition to the Pennsylvania distribution centers, additional locations include California, Kentucky, Illinois and a soon to be opened international center in South Korea.
"The Lehigh Valley - in particular, Easton - made perfect sense for iHerb's next distribution and fulfillment location as we continue to expand our customer base rapidly," said Mark Hoffman, Sr. Vice President of Operations. "This location will allow iHerb to reach a broad portion of the U.S. with fast delivery times and excellent customer experience, further demonstrating the continued importance of the Lehigh Valley area as one of the country's top logistics hubs."
The 242,200 square foot Easton facility will be equipped with the latest technology and systems optimized for health products to ensure thorough quality control. The fully automated climate controlled distribution center will immediately hire 130 employees to open, with a potential employee population of over 300 as the business continues to grow.
"The Workforce Board Lehigh Valley and its premier workforce system called PA CareerLink® is pleased to be a strategic partner with iHerb in assisting with their current and ongoing hiring needs for a skilled and qualified talent pipeline. Another company adding flavor to the Lehigh Valley! Welcome, iHerb!"
Executive Director of the Workforce Board Lehigh Valley.
iHerb has invested extensively in offering the best overall value in the world for over 30,000 quality brand name natural products, shipped directly from state of the art climate controlled facilities. The investment in Easton further demonstrates iHerb's commitment to quality and customer experience.
About iHerb: iHerb is one of the largest US-based e-commerce retailers offering 30,000 products from 1,200 top brands to millions of customers around the world. iHerb ships directly from GMP certified, state-of-the-art climate controlled warehouses to customers in over 150 countries. Since 1996, iHerb has continued to innovate in bringing the highest quality products, at the best possible value, delivered with the most convenient customer experience. https://www.iherb.com/