Personalized For You
We show you great deals, products you love, and personalized recommendations based on our intelligent recommendations engine.
Daily Deals & Brands of the Week
Amazing daily and weekly deals can be found right on the Homepage!
Recommendations
Check out product recommendations personalized just for you!
Customize Your Homepage
The iHerb App allows you to create shortcuts to your favorite product categories, health topics, and saved lists right on the homepage.
All Of Your Favorite Products, Within Reach.
Whether it's from the homepage, menu bar, or search box, you can find all of your favorite iHerb products quickly.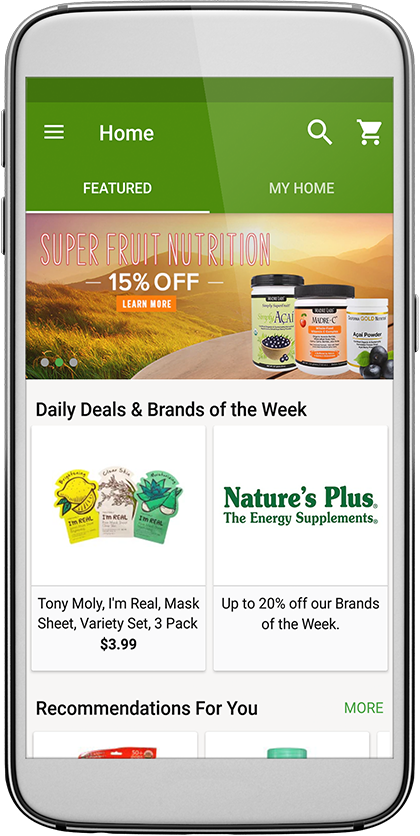 Homepage
Find amazing deals on great products right on your Homepage!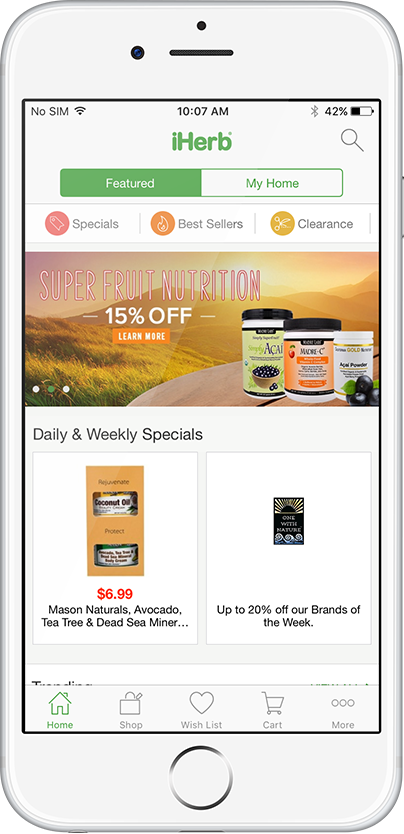 Menu
Find all of our product categories and health topics by tapping on the menu icon or right-swiping from the edge of the screen.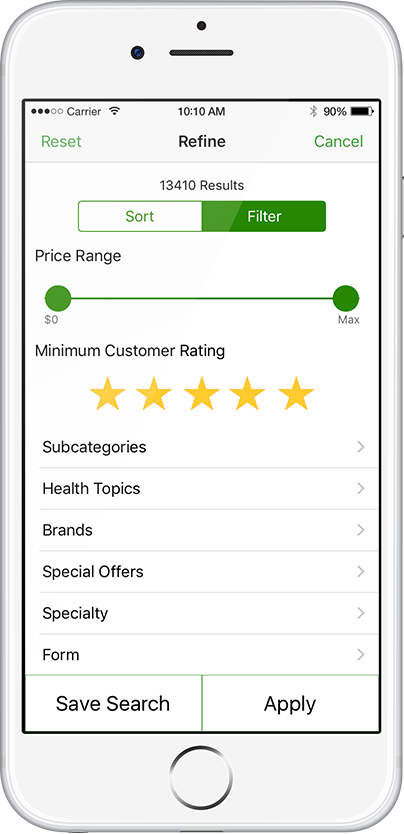 Search
Get results faster by searching for a product by name, description, product code or even UPC code!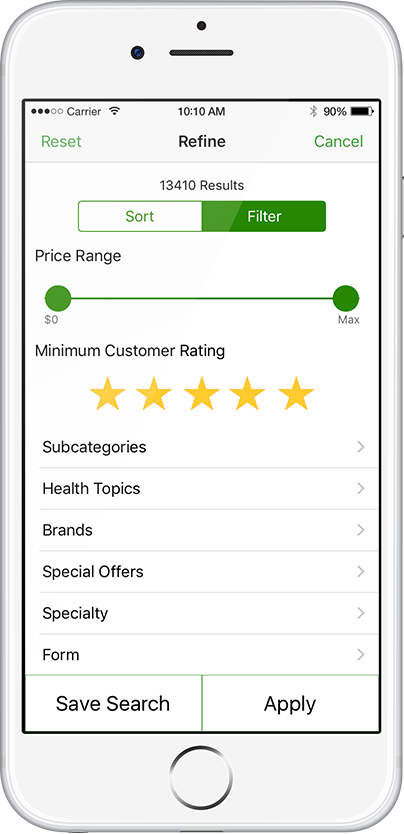 Sort & Filter
Use the sort and filter feature to find the exact product you are looking for.
Save Lists, Save Time
The new iHerb App allows you to save frequently used search queries for later use. You can even create shortcuts to them right on your homepage.
Redefined
When you tap the floating action button in your search result or any product list, you can sort, filter, and then save the specific search for the future.
Shortcuts
Give your Saved List a name, and save it to the Homepage or access it from My Saved Lists in the menu.
What You See Is What You Get
Our app contains large product images, detailed information, nutritional facts, and product reviews to ensure that you know exactly what you're buying.
Get Up Close
Our large product images allow you to zoom-in to read the product details.
Reviews
Read other customers' reviews or write your own review to tell others about your experience with the products you've purchased.
Issues? No Issues.
You can now submit details regarding issues with your orders directly from the app. Our Customer Service department will get back to you within 24 hours.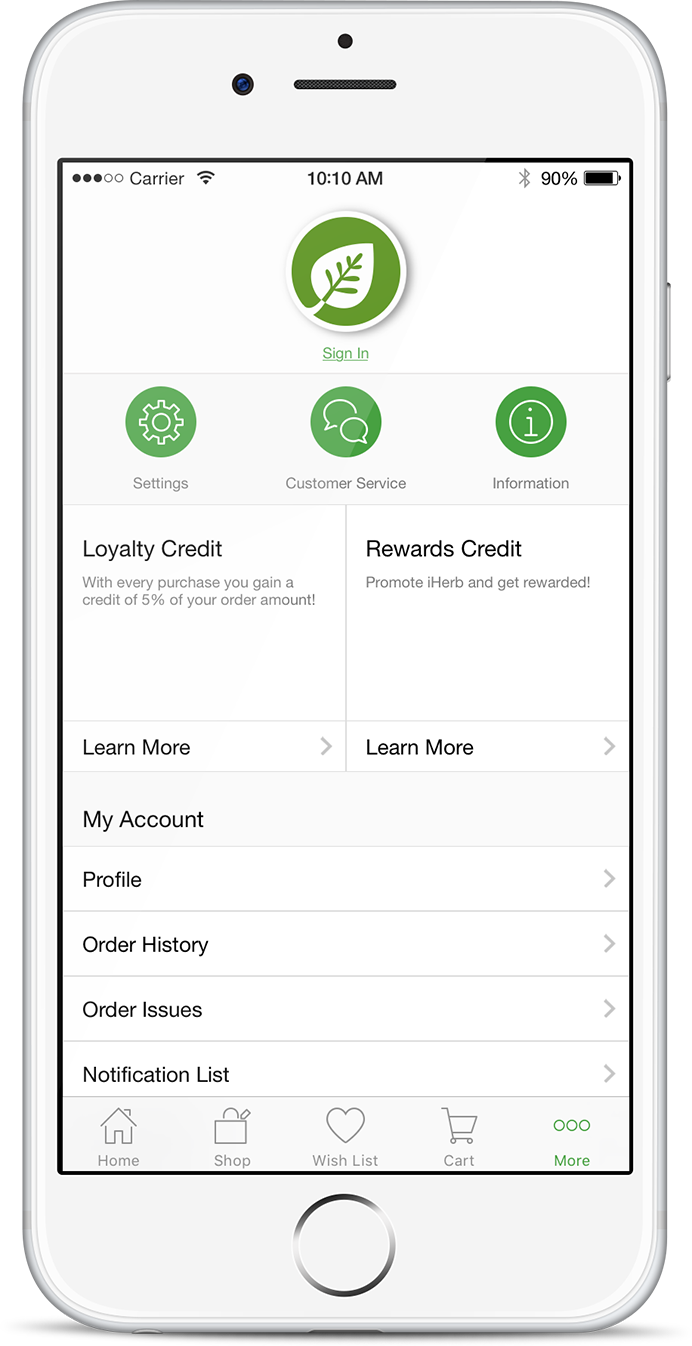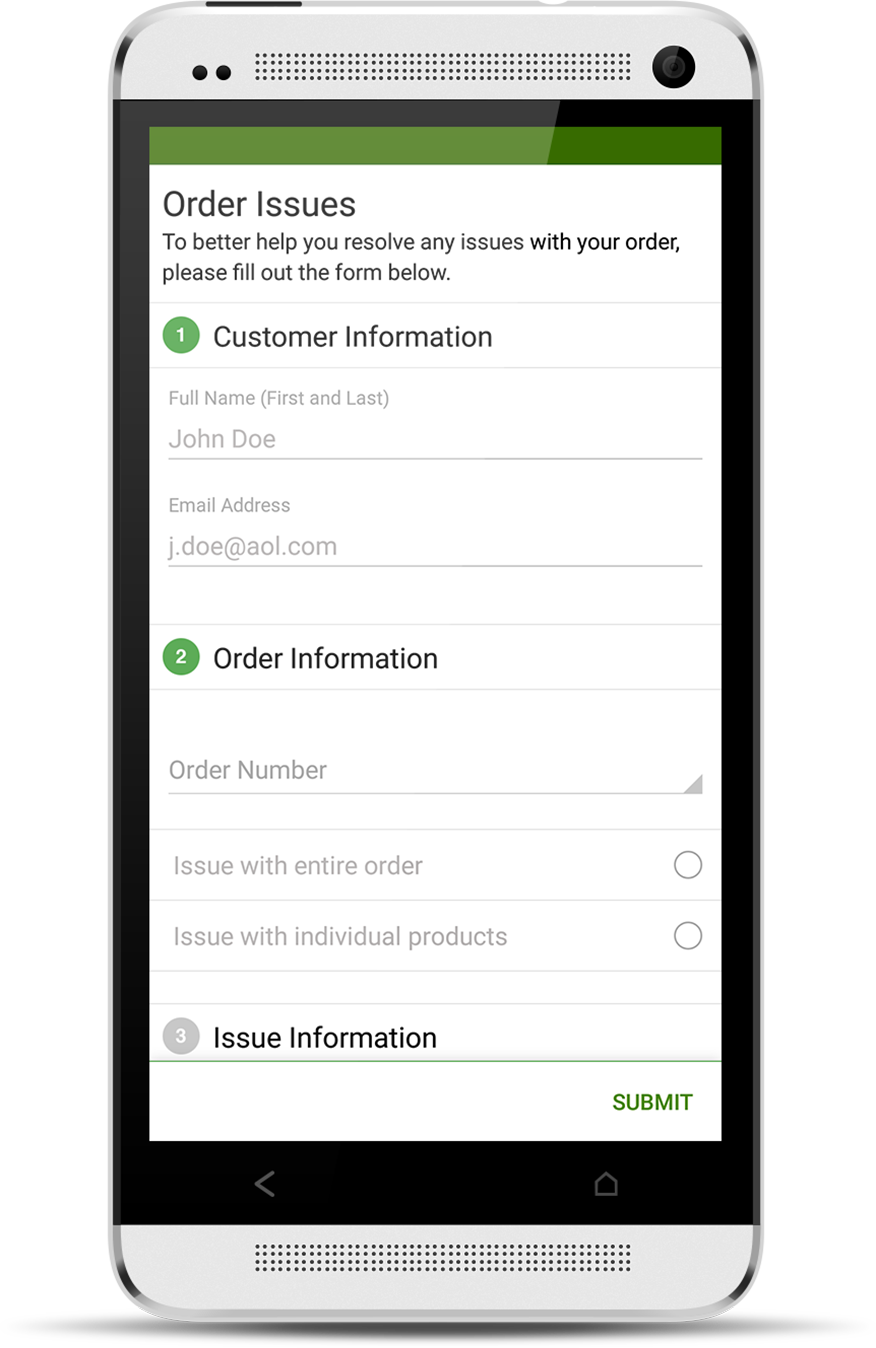 Quick and Easy,
At Home and away
Check on the status of previous orders or place new orders, all with the knowledge that with our Secure Checkout process, your personal information is secure.