How This Dance Studio Owner Is Embracing Her Natural Beauty (and Self-Care) in Quarantine
DISCLAIMER
This blog has not been approved by your local health department and is not intended to provide diagnosis, treatment, or medical advice. Read More

This blog has not been approved by your local health department and is not intended to provide diagnosis, treatment, or medical advice. The content provided on this blog is for informational purposes only. Please consult with a physician or other healthcare professional regarding any medical or health-related diagnosis or treatment options. Information on this blog should not be considered as a substitute for advice from a healthcare professional. The claims made about specific products throughout this blog are not approved to diagnose, treat, cure, or prevent disease.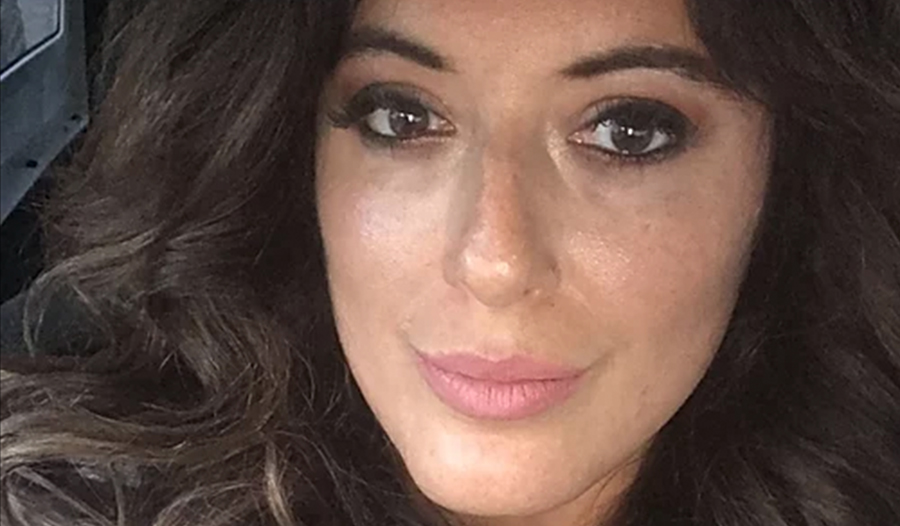 In normal times, Jolene Baldini leads a busy life. As the owner and operator of Dance Mixx Studio in Tinton Falls, New Jersey, she spends her days teaching classes, running the business, and taking care of two small children.
Jolene is no stranger to hard work. A graduate of Juilliard, she spent years performing with a prestigious dance company in New York City before opening her own dance studio. She's used to pushing herself professionally, but hasn't always made the time to truly care for herself.
We talked to Jolene about how the pandemic has forced her to slow down and change a lot of things about her day-to-day life—and which changes she hopes to make permanent when life returns to normal.
How has your daily routine changed?
Before, it was typical Mom Life—get up, move, go. I've definitely been enjoying slowing down more. And I've had more time to take care of myself and my skin during isolation. My hair, not so much.
So how has your skincare routine changed?
One of the moms at my dance studio got me to sign up for an expensive skincare line she was selling a while back. I didn't know that once you sign up for it, it's an automatic renewal every single month. I used it for a few months because it was convenient, but it was a lot. First the cleanser. Then the toning spray. Then the nighttime cream, and the eye cream. There were a lot of steps to it. And, you know, I own a business and I have a five and three-year-old. My husband owns a business. And those steps were getting lost in the busyness of my day.
I knew I had to have a skincare routine but I wanted to try different products and less products, so I cancelled the subscription. Now, I use the Aveeno Skin Brightening Daily Scrub for daily cleansing, Neutrogena Rapid Wrinkle Repair for my eyes, a SPF 30 moisturizer during the day, and a night cream.
A friend of mine is really big into beauty, and she recently slipped a face mask in my mailbox. It was my first face mask, a clay face mask. It was rejuvenating, and I was addicted. I absolutely loved it. So that has become part of my routine.
I think the biggest change for me has just been cleansing my face morning and night and not falling asleep with a dirty face or makeup. And doing that face mask. I've been more relaxed with my overall appearance, too, like my makeup, and I feel like my skin is so much healthier.
How has your makeup routine changed?
I just don't put on makeup anymore. There's no place to go. My skin has had like less breakouts because of it. In the studio, I would wear a full face of makeup every day, but I'm not doing that for Zoom classes. I'm just putting on a little bit of lip gloss. I used to get eyelash extensions religiously, every two weeks, and I could wake up and look like I slept 10 hours. That's something that I am desperately missing.
Do you think you'll go back to your pre-quarantine makeup routine?
I don't think so. I think a little lip color, like a little lip balm or a little gloss and mascara, and that's it. I don't even know if I'm going to go back to my lashes. As much as I loved them, I've been more embracing what I am and who I am. Before, I felt like I always had to have a certain look as a business owner and as a teacher and I would put so much stress on myself. In isolation, I'm trying to be more accepting of who I am, naturally.
You mentioned that you aren't doing anything with your hair. What has changed there?
I mean, I'm walking around with like 5-day dirty hair and a little root spray because my grays are really bad and I can't go to the salon.
What are you doing for self-care?
Every morning at 9:00, my husband teaches a warrior woman class. He's a trainer—our facility is his gym and my dance studio. Before isolation, I would have to run the kids to school at 9:00 and I'd be showing up for his class 20 minutes late every day. Now, he's teaching the class over Zoom, which is really convenient. Every morning I give the kids breakfast and get them settled, and then take his class in the living room while he's teaching it out in the garage. It helps to get me centered every day. I feel productive, and it's such a motivator. I know that once we get back to normal, whatever that looks like, I'm going to miss it.
I've also been journaling a lot. Unfortunately, I lost my dad on April 1st, and journaling has been helping with the grieving process. When I throw the kids into the bath, I take 20 minutes to take out my journal and write. It helps to just let it out and release it vs. holding it in. It helps to feel the sorrow and feel the hurt. I've been speaking to my students about journaling, too, while I'm teaching them on Zoom, because they have a lot going on—graduation stripped, prom stripped, and they're dealing with a lot. I talk to them about journaling and vision boards, and most of my students are actually doing it, which is so exciting to me.
Those two things—working out every day and journaling every day—have really made a difference for me during this time. And we've also been taking family walks once or twice a day. It's good for the kids, too.
It sounds like this experience has been really life-changing for you.
It has. I hope when the craziness comes back and we're back to "normal," I'm still able to find that core. I knew how unbalanced my life was prior to this isolation, but now it really feels balanced. And taking care of yourself—skincare, working out, journaling, focusing on what makes you happy—is so important. They say that a new habit is created in 21 days, and I've created some new habits. Going forward, I definitely want to continue them, for sure.