In Bloom: Rose-Infused Beauty Products To Try
DISCLAIMER
This blog has not been approved by your local health department and is not intended to provide diagnosis, treatment, or medical advice. Read More

This blog has not been approved by your local health department and is not intended to provide diagnosis, treatment, or medical advice. The content provided on this blog is for informational purposes only. Please consult with a physician or other healthcare professional regarding any medical or health-related diagnosis or treatment options. Information on this blog should not be considered as a substitute for advice from a healthcare professional. The claims made about specific products throughout this blog are not approved to diagnose, treat, cure, or prevent disease.
In this article: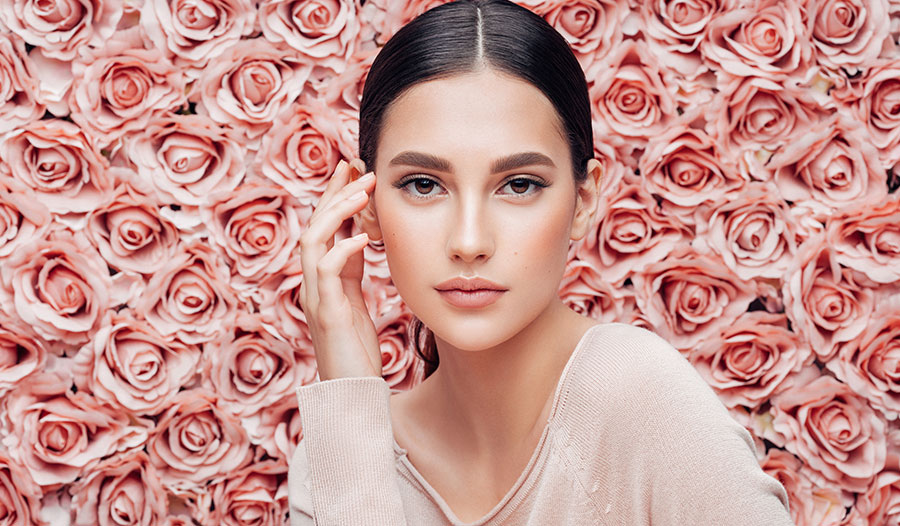 Rosewater – is it an effective way to clear and tone skin or just another skincare myth that's too good to be true? In reality, roses can do more than serve as a nice bouquet. Rose extract is a powerhouse skincare ingredient, and best of all, it's completely natural. The following are some of the top benefits.
Rosewater Is a Natural Toner
Rosewater toners can help bring the pH levels in the skin back down to the optimal level of 5.5. Treating the face with washes and scrubs can cause the pH of the skin to become imbalanced, but rose-formulated toners are gentle, cleansing, and nourishing. Toner always goes on after cleanser but before moisturizer for optimum efficiency.
Rosewater and Oil Can Moisturize Dry and Dehydrated Skin
The colder months are infamously known for drying out the skin. Replenishing the skin's moisture barrier is crucial to prevent itchiness, flakiness, and wrinkles during the harsh winter. One may add rosehip oil to their current moisturizer if they require extra hydration as it's rich in vitamin C.
Rosewater May Help With Oil Control
For anyone dealing with oily skin, a rose-based product might help keep excess sebum in check. Due to its astringent properties, it can also help mattify the skin without leaving it flaky and cracked like some other oil-absorbing products do.
Rose-Infused Beauty Products Are Antibacterial
Rose products may also aid in helping people with acne and scars thanks to its antibacterial and healing properties. Rose contains a significant amount of vitamins A, C, D, E, and B3, which means that it can kill bacteria at the source but without the drying effects of alcohol. Rosewater can visibly calm down redness, too, as it's anti-inflammatory.
Rosewater is antifungal as well, meaning it can help get rid of those tiny and annoying bumps under the skin known as pityrosporum folliculitis. These bumps occur when there is an overgrowth of yeast in the hair follicles.
Rosewater Has a History of Being a Natural Fragrance
Many skincare products are loaded with synthetic and artificial fragrances and perfumes to give them a more aromatic scent. Synthetic perfumes have been linked to acne, worsening rosacea, and dryness. Luckily, rose is a natural perfume that smells lovely on its own. With rose-infused products, there's no need to add any unnecessary chemicals that can do more harm than good on the surface of the skin.
Rosewater Feels Refreshing in Setting Sprays and Face Mists
From toners to moisturizers, there are various skincare products out there with rose-based ingredients. Some great examples include rose-infused setting sprays and face mists. These allow anyone to reap the benefits of rose products whenever and wherever they are. Users can spritz their face for a cool and refreshing feeling – even over makeup.
Popular Rose-Infused Products to Help Improve Skin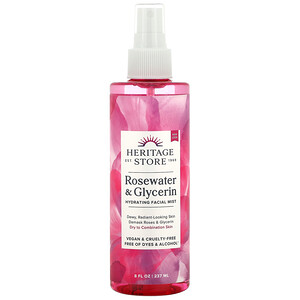 What needs to be said by one of iHerb Beauty's best selling products? This Heritage Store version of rosewater is as pure and simple as it gets with only water, glycerin and rosa damascena flower oil. It is made without dyes, alcohol, parabens, sulfates or phthalates, and is vegan and cruelty-free. Mist your face for a refreshing and lightly moisturizing pick me up whenever you feel like it. Oh, and the packaging just got a beautiful makeover too!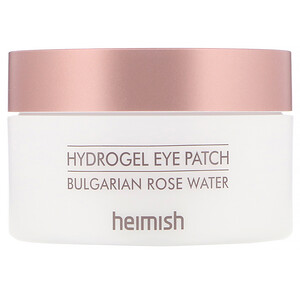 Under-eye bags can drag the appearance of the face down, making anyone look drained. Nourishing that delicate skin is important for one to achieve a flawless and awake-looking face. Heimish's shimmering rose-colored eye patches are suitable for brightening up that area in no time. The hydrogels are infused with a botanical blend of Bulgarian rose extract and rosa canina fruit extract to diminish the look of dark circles and provide moisture to help banish premature wrinkles.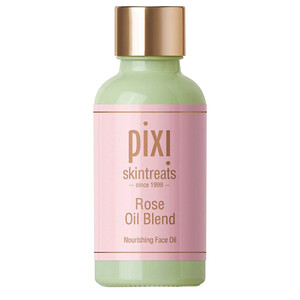 Face oils won't leave the skin greasy and shiny when using the right one for an individual's skin type. One of the benefits of rose oil is that it's low on the comedogenic scale, which means that it won't clog pores. This makes it a perfect addition to any moisturizer. This option from Pixi is a rose oil mixture blended with pomegranate to add extra luminosity to the skin. Vitamin E is known to make skin feel and look younger, too.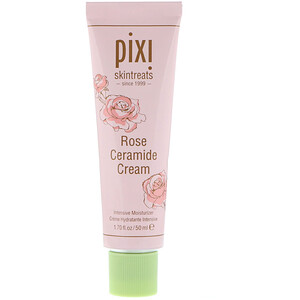 Pixi has also created this rich probiotic cream that nourishes dry and damaged skin. Ceramides repair the natural moisture barrier while locking in hydration all day.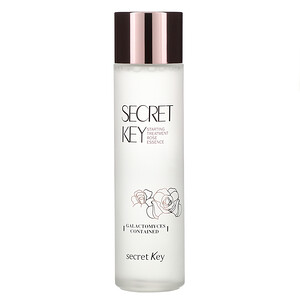 This is a moisturizing toner that can be used after cleansing the skin. It contains a limited ingredient list that includes powerful galactomyces ferment filtrate, which can help banish stubborn acne marks and scars. Additionally, the antioxidants in the rose-based ingredients can help nourish skin throughout the night for fresh skin the next morning.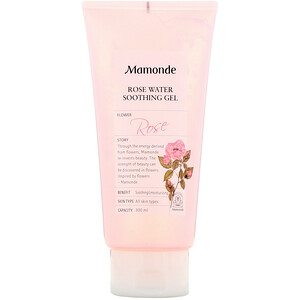 Gels have an incredible ability to soothe, cool, and moisturize without feeling too oily. Therefore, they are often amazingly effective for anyone battling oily skin. This soothing gel by Mamonde can be used every day either alone or under makeup. It will even feel soothing on top of a sunburn as rose extract is known for its wonderful healing properties.
Serums, while not as heavy as moisturizers, can be just as effective – if not more so. This anti-aging formulation by The Skin House contains high-quality restorative ingredients such as macadamia seed oil, squalane, niacinamide and botanical extracts from rose and other florals. The skin absorbs this product quickly, which is great news for anyone who wants a simpler but streamlined skincare routine.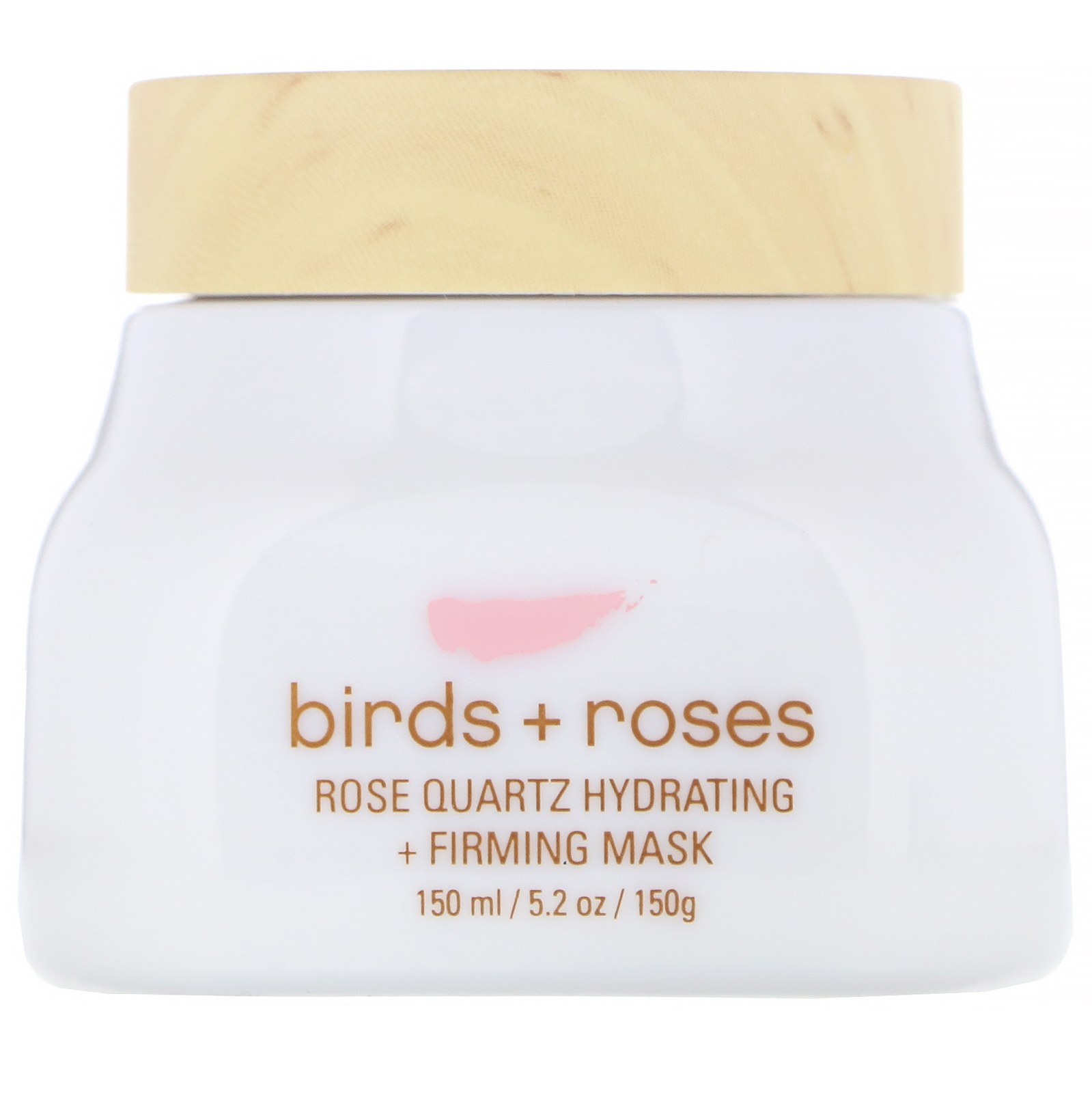 This vegetarian and paraben-free formula is made for aging and dry skin. Manuka honey hydrates, and rose quartz crystals help to replenish collagen and increase circulation for almost instantly younger-looking skin. This mask is meant to be used after exfoliating and cleansing and is the perfect treatment for a spa night at home.
For more rose-inflused products, check out iHerb Beauty.
References:
Ahuja, A.; 10 Rose Water Benefits: From Antioxidants To Anti-Aging; NDTV Food Website; Published 08/20/2018

Mckie, R.; Anti-Inflammatory Drugs 'Could Fight Depression'; NDTV Food Website; Published 12/22/2014

Walke, S.; Rose water's benefits for skin; Khloris Botanical Website; Published 11/12/2016

Halawani, E.; Antimicrobial activity of Rosa damascena petals extracts and chemical composition by gas chromatography-mass spectrometry (GC/MS) analysis; Academic Journals Website; Published 06/11/2014